REGULATORY ASPECTS AND PUBLIC /
PRIVATE STRATEGIES TO ACCELERATE
DESALINATION WITH NCRE IN CHILE
Ignacio Rodriguez
May 26th
REGULATORY ASPECTS AND PUBLIC / PRIVATE STRATEGIES TO ACCELERATE DESALINATION WITH NCRE IN CHILE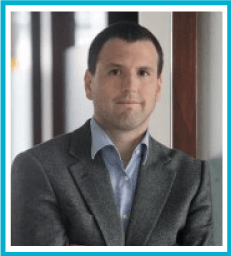 Ignacio Rodríguez Landeta is a lawyer from the Universidad Católica de Chile (2007). MSc in Management & Sustainable Finance from the London School of Economics and Political Science (2017) and Chevening Scholarship fellow, awarded by the Foreign Commonwealth Office (FCO) for students in the United Kingdom.
He worked as an associate attorney at Carey y Cia y Aninat, Schwencke y Cia, specializing in project development, M&A transactions, and structured finance for the mining, energy, and environmental industries.
Today his work focuses on corporate matters of the most diverse nature, focusing on project development and transactions in the renewable energy, sustainable mining, real estate projects and endeavors in the fintech and cleantech sector. He has extensive experience in the solar energy sector since he is the current President of the Asociacion Chilena de Energia Solar (Chilean Solar Energy Association), ACESOL A.G.
He also has extensive experience in entrepreneurship and venture capital, both as an advisor and as founder and ex-CEO of MeritusPro.com, an information technology startup for human capital, winner of the Start-Up Chile contest, hatched by Fundación Chile and winner of the 2012 ICT Entrepreneurship Award, granted by the Asociacion Chilena de Empresas de Tecnologias de la Informacion (Chilean Association of Information Technology Companies), (ACTI AG). As a consultant, he has advised several companies in the negotiation of seed series, A, and B venture capital rounds. Latterly, he works as a Mentor in the Red de Mentores del Foro Innovacion (Innovation Forum Mentor Network) and as a Director at Smart Clarity, an energy efficiency company.