HOW TO SUCCESSFULLY DEVELOP A MEGA INFRASTRUCTURE - THE LARGEST DESALINATION PLANT IN THE AMERICAS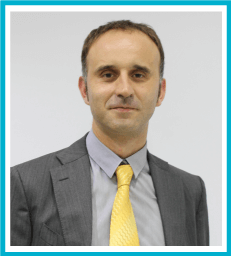 He is an Industrial Engineer with more than 18 years of experience in multifunctional projects that go from proposal development to project execution, designing innovative solutions to solve business and project challenges.
Iñaki began his professional experience within the Suez Group company, in 2000, as an apprentice in the proposals department and working in various positions in the group in Spain, Iberia (Spain and Portugal) and in Latin America as Deputy Technical Director, Director of Projects of the Business Unit (BU) in Iberia, Director of the Proposal Production Center (PPC) for Latin America based in São Paulo (Brazil), participation in the Board of Directors of the Business Area (BA). Over 50 projects and plants have been designed and built in these 18 years with my participation, supervision, and leadership, making me a recognized leader in innovation and desalination promotion.
From August 2017 to the present, Iñaki is the Director of Engineering and Projects for Agua Consolidada (CWCO).
He actively takes part in over 20 conferences and exhibitions around the world with oral presentations, posters, and manuscripts, such as the IDA World Congress, the ALADYR International Congress, and the AEDyR International Congress.