Event Summary
ALADYR CONGRESS IN NUMBERS
450
Estimated Participants
The Latin American Association of Desalination and Reuse of Water, ALADYR, culminates its cycle of events 2018 with an unmissable edition, INTERNATIONAL CONGRESS ALADYR – CHILE, a world class meeting in which the most outstanding experts of the industry will.
Under the premise "AGUA PARA LATINOAMÉRICA" (WATER TO LATIN AMERICA) ALADYR promotes in this congress the inclusion of all sectors related to sustainable management and responsible use of WATER as a resource, inviting companies and professionals to know the market trends, cute-edge technologies, real cases of success, legislations, recognized projects and research.
[mp-timetable col="4114″ events="4113″ event_categ="31″ time="1″ sub-title="1″ description="1″ row_height="45″ font_size="1.4em" increment="0.5″ view="dropdown_list" label="All Events" hide_label="1″ hide_hrs="0″ hide_empty_rows="1″ group="0″ disable_event_url="0″ text_align="center" text_align_vertical="middle" id="" custom_class="fa-timetable fa-timetable-chile" responsive="1″]
Improve your Operation Practices in REVERSE OSMOSIS Plants
ALADYR CHILE-2018 INTERNATIONAL CONGRESS, offer 18 hours effective training, to operators and designers of Reverse Osmosis Plants. 03 training sessions have been planned: "Care in Reverse Osmosis", "Care in Equipment" and "Design of Reverse Osmosis Plants" (06 hours each one). We have technical support from renowned companies in the sector, such as Energy Recovery, Hydronautics , Genesys, Inge, Ruhrpumpen and Toray. It is important that you reserve your place as soon as possible, since each training has been structured for 35 people, write to [email protected].
ALADYR is a private non-profit organization whose purpose is endorse actions and initiatives for the sustainable and respectful use of WATER. In this sense we confirm that our events are aimed at professional training, updating content and inclusion of all sectors related.
Sponsorship at the ALADYR´s CONGRESS & EXHIBITION in Chile provides a great opportunity for you to promote your products, services, achievements and brand name over 150 companies. Be part of our globally recognized and valued Association, gain visibility among industry and related professionals as well as offering capacity development and training sessions to your staff and contribute to shape our water future.
---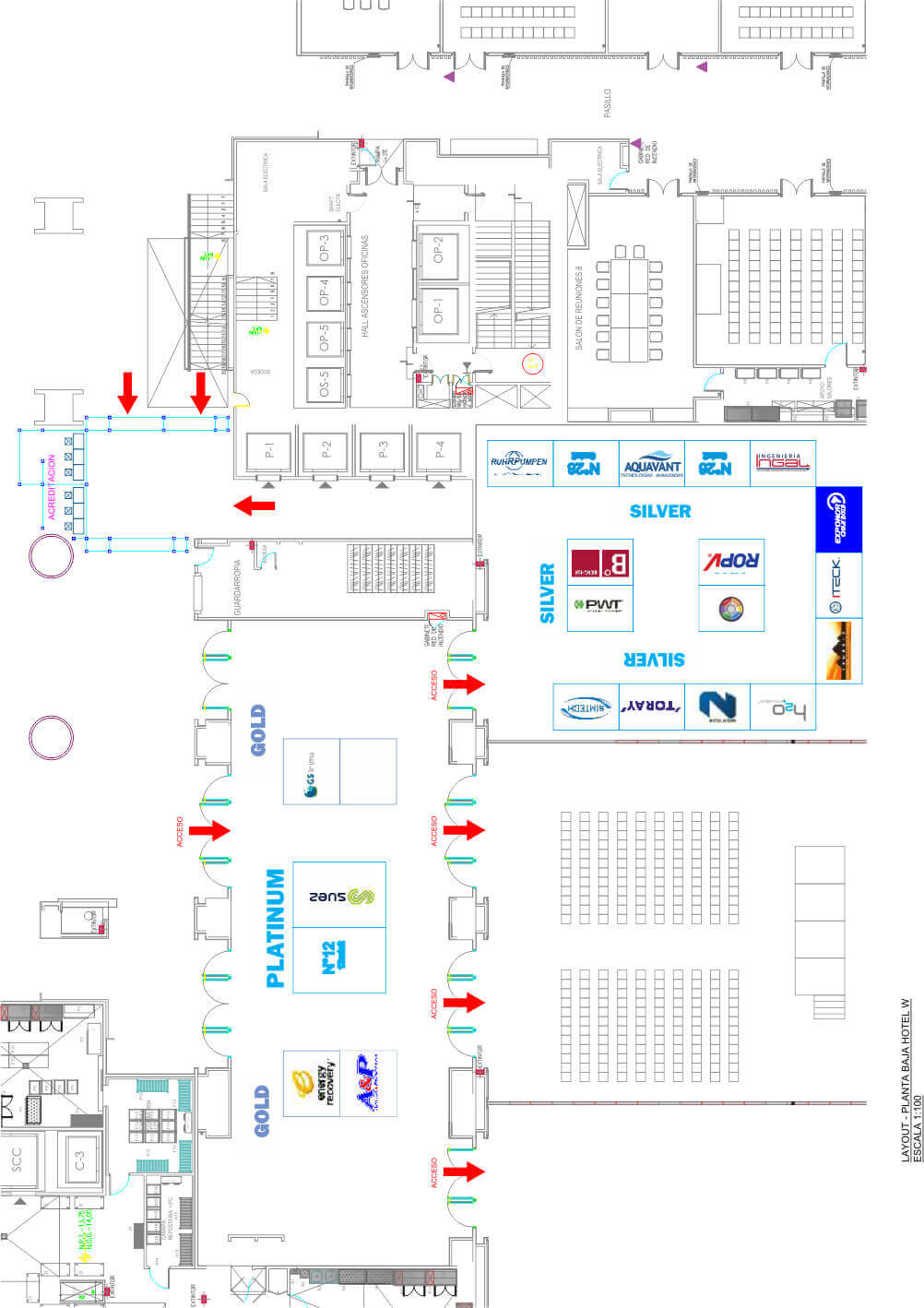 BOOTHS CHOICE WILL BE ACCORDING TO CATEGORY SELECTED AND SPONSORSHIP REQUESTED DATE. EACH COMPANY MAY CHOOSE FROM AVAILABLE BOOTHS AT THE MOMENT OF MAKING PAYMENT.
The ALADYR International Congress will be held in the exclusive facilities of the W Hotel Santiago. The first of this luxurious hotels chain in South America. The W Hotel creates sensations that will last a lifetime in the middle of the snowy Andes of the vibrant Chilean capital that gives its name to the four-star site. Enjoy its unparalleled accommodation options.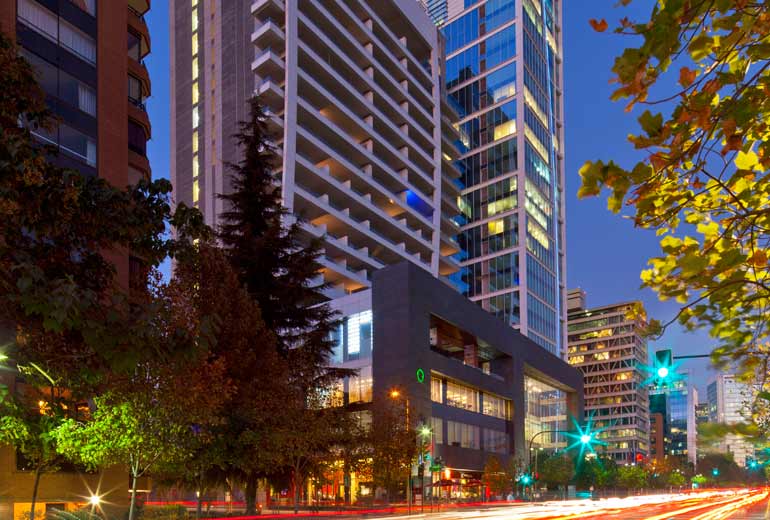 CHILE, A WONDERFUL COUNTRY