Distertaciones nacionales e internacionales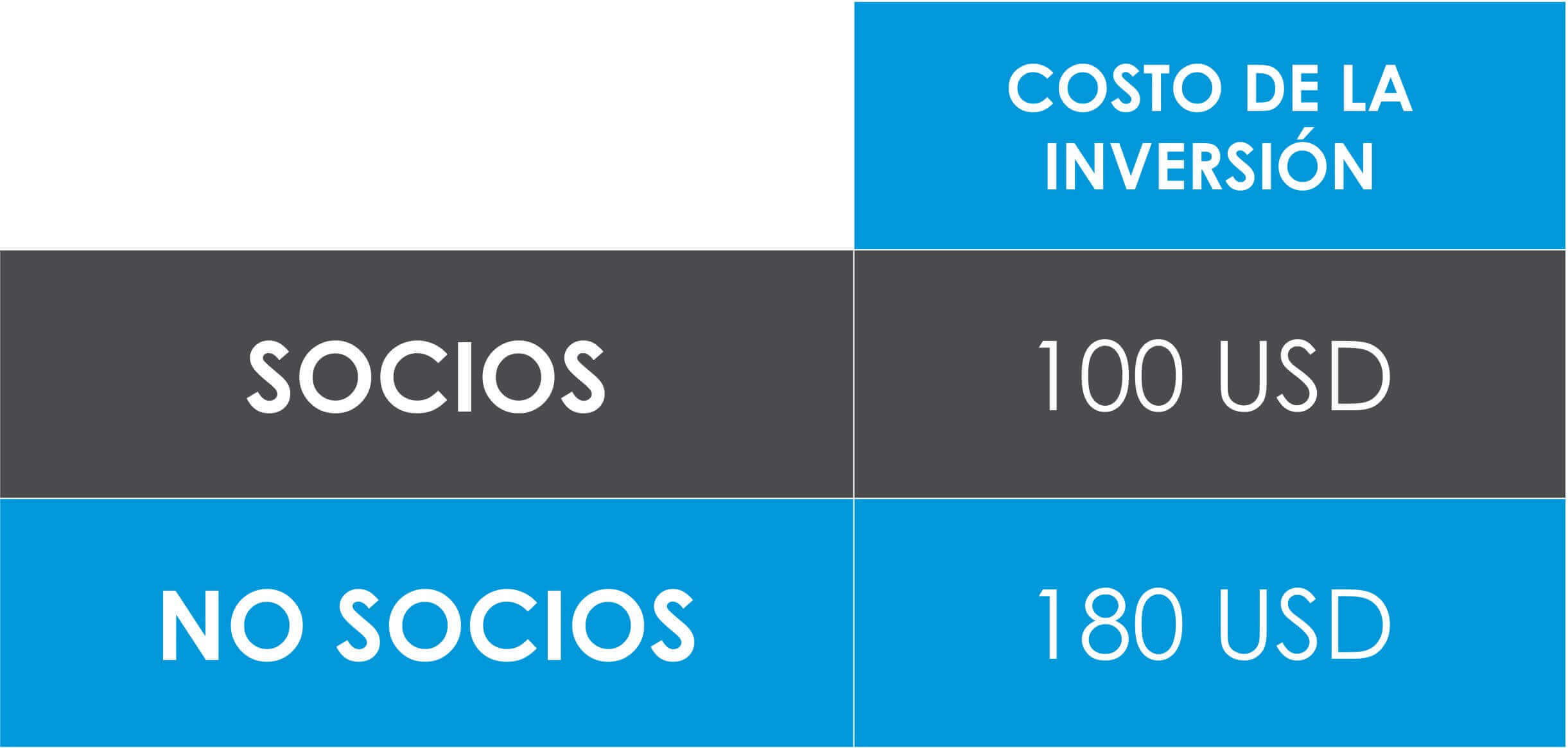 Los SOCIOS ALADYR además tienen un descuento extra si residen en Latinoamérica, Mexico o El Caribe.
NO SOCIOS, Por favor llenar la siguiente planilla:
Acceso a 18 sesiones técnicas del Seminario.
Almuerzo y coffee breaks.
Certificado de participación.
Contenido de presentaciones en PDF.
Sponsorship at the ALADYR´s Seminars and Congress in Latin America provides a great opportunity for you to promote your products, services, achievements and brand name.
Be part of our globally recognized and valued Association, gain visibility among industry and related professionals as well as offering capacity development and training sessions to your staff and contribute to shape our water future to fulfill the demands from the water sector.
El Comité Ténico de nuestro congreso le invita a presentar papeles técnicos. Por favor debe llenar el siguiente formulario con la información requerida:
ÁREAS DE ESTUDIO
Normativa, política y desafíos del mercado.
Proyectos de desalación y reúso: casos de estudio.
Pre y post tratamiento en plantas desaladoras.
Eficiencia energética.
Innovación y tecnologías emergentes.
Aplicaciones no convencionales (Agricultura, Lácteos, Celulosa, etc.)
Aplicaciones en Oil&Gas.
Agua en minería.
Agua para industria de alimentos y bebidas.
Energía y agua.
Economía circular.
Water footprint.
Ósmosis Inversa: membranas y aplicaciones.
Medioambiente, desalación y reúso.
Técnicas de operación y experiencia práctica.
Aplicaciones industriales para reúso de agua y desalación.
Proyectos, operación y experiencia en ósmosis inversa para agua potable
(dirigido a agua municipal)
Medioambiente, desalación y reúso.
Reúso de agua: diseño, uso de membranas, eficiencia hídrica.
RECEPCIÓN DE PAPELES TÉCNICOS HASTA EL 12 DE AGOSTO