National & International Dissertations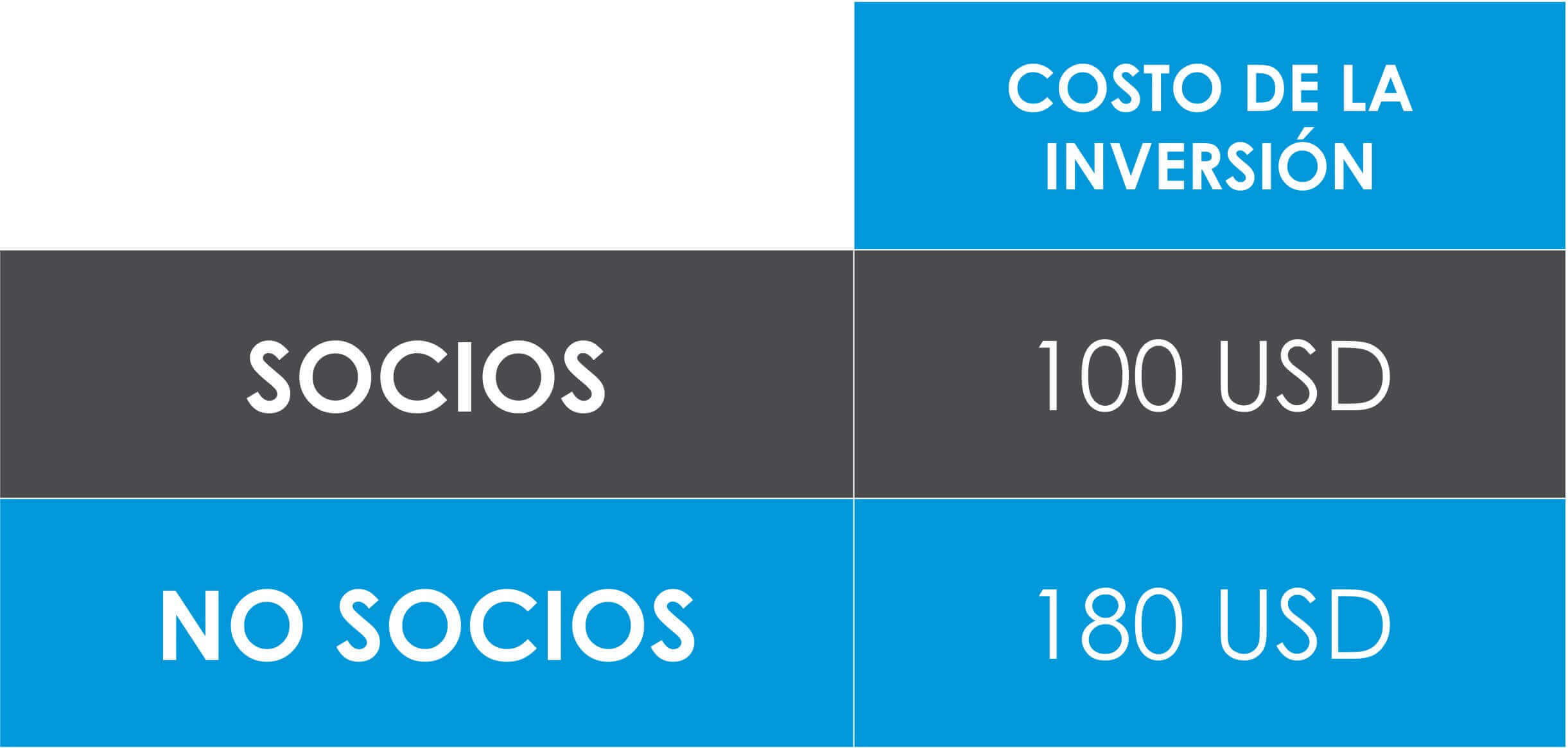 ALADYR MEMBERS in Latin America, Mexico and The Caribbean have an additional discount.
NON MEMBERS, Please fill in the following form:
Access to 18 technical sessions.
Lunch and coffee breaks.
Participation certificate.
Content of presentations in PDF.
Sponsorship at the ALADYR´s Seminars and Congress in Latin America provides a great opportunity for you to promote your products, services, achievements and brand name.
Be part of our globally recognized and valued Association, gain visibility among industry and related professionals as well as offering capacity development and training sessions to your staff and contribute to shape our water future to fulfill the demands from the water sector.
Un patrocinador ALADYR es sin duda una empresa comprometida con la gestión del sector agua de Latinoamérica y el Mundo, un ente gestor de cambio y porvenir que apoya aquellos encuentros, congresos, seminarios y similares destinados al fortalecimiento profesional e industrial necesario para garantizar que opciones como el reúso, desalinización y tratamiento de agua sigan siendo las elecciones de muchos.
Para este 2019, ALADYR realizará 8 eventos de categoría internacional y su empresa puede formar parte de ellos, garantizándose un espacio de reconocimiento entre las principales de este sector dando a conocer los productos y servicios que ofrecen a una importante cantidad de profesionales vinculados.
The Technical Committee of our congress invites you to present technical papers. Please fill out the following form with the required information:
AREAS OF STUDY
Policy, policy and market challenges.
Desalination and reuse projects: case studies.
Pre and post-treatment in desalination plants.
Energy efficiency.
Innovation and emerging technologies.
Non-conventional applications (Agriculture, Dairy, Cellulose, etc.)
Applications in Oil & Gas.
Water in mining.
Water for the food and beverage industry.
Energy and water
Circular economy.
Water footprint.
Reverse osmosis: membranes and applications.
Environment, desalination, and reuse.
Operation techniques and practical experience.
Industrial applications for water reuse and desalination.
Projects, operation and experience in reverse osmosis for drinking water (directed to municipal water)
Environment, desalination, and reuse.
Water reuse: design, use of membranes, water efficiency.
Deadline for receipt papers: January 10th, 2019
La exclusivas instalaciones del Hotel Intercontinental Costa Rica serán el escenario de encuentro de profesionales, empresarios y líderes del agua en lo que será la primera Edición del Seminario ALADYR Desalación, Tratamiento y Reúso de Agua y Efluentes.